We're pleased to share some more great news. The Detroit Executives Association will honor our president and CEO Cynthia J. Pasky as its 2014 "Executive of the Year" at a luncheon Thursday, Nov. 6 at the Detroit Athletic Club (DAC).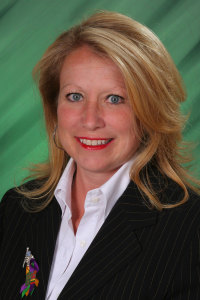 Now in its 33rd year, the annual Executive of the Year Award is presented to a business or community leader who exhibits exceptional leadership and devotion to the betterment of the Detroit area.
"S3 is a global IT and business services company that has 31 branch locations and 2,700 employees in the U.S. and Europe – and it's all headquartered here in Detroit," said Detroit Executives Association President Sam Giannola. "Cindy is committed to Detroit and the communities S3 serves globally. S3 and its global team contribute millions of dollars and thousands of volunteer hours each year. Cindy chairs the Detroit Downtown Partnership Board of Directors, and is a member of several other boards including Business Leaders for Michigan, the Detroit Institute of Arts and the Detroit Riverfront Conservancy."
If you didn't know, the Detroit Executives Association was founded in 1926 and is comprised of business owners and principal decision makers in and around the Detroit metropolitan area. The association was built on the premise that members will work together to promote not only their own business, but each member's business, as well, through the exchange of leads at weekly meetings, held at the Detroit Athletic Club.
"S3 opened almost 24 years ago in Detroit with a mission to provide opportunities to our team, customers and communities and to help people change their stations in life," said Pasky. "It is truly appreciated that the Detroit Executives Association doesn't base their award purely on business success, but also on executives' efforts to drive change in the communities they serve. I am truly honored to be recognized on behalf of the tireless work of the S3 team."
Past "Executive of the Year" honorees include Detroit Red Wings General Manager Ken Holland, DTE Energy CEO Anthony Earley and ePrize CEO Josh Linker.
The luncheon will take place from 11:30 a.m. – 1:30 p.m. on Nov. 6 with cocktails and lunch at the Detroit Athletic Club.
Learn more at http://www.detroitexecs.com.