By Alisha Dixon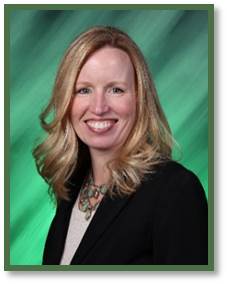 Almost one month after gathering at S3's corporate headquarters in Detroit, members of the elite Defenders of the Green sat down with the Communications Team to discuss their success, the steps they took to achieve it and what it's like to be a leader in the field of recruiting.
This weeks' interview is with Wendy Long, a senior technical recruiter with Team Motown who has been with S3 for 12 years.
Q: What's the secret to your success and what sets you apart?
Wendy: Good communication with my team and my consultants. Also, being in close touch with everything, watching all of the details and not letting anything slip.
Q: Can you offer one tip to your fellow S3ers?
Wendy: Stay very close to your team, but also stay close to others in other branches. For a new recruiter, I always tell them that their first priority is to cover their local market and have solid candidates submitted. But, also stay in touch with out of branch marketers because you never know when things are going to slow down temporarily in your market and you always want to have a back-up plan. And you always want to know where the good business is rather than waiting for things to slow down and scramble. While it's rare in Detroit because our team is always busy, if things ever do slow down and it's always for a very short time, I always have a couple of people that I can call right away. Sometimes you have to seek it out because you can't ever get comfortable in this business.
Q: What gives you the most satisfaction in your job?
Wendy: Having candidates and consultants tell me "thank you" because we we're able to find them that perfect position. A lot times they have already dealt with other companies and other recruiters and may have been trying to get into a certain company for years and I was able to get them into their dream company or dream job. That is always satisfying.
Q: Name a challenge you faced and how did you overcome it?
Wendy: This kind of goes back to a previous question where I talked about timing. It's always key with this business. I was challenged with finding the right candidate at the right time. It's matching that candidate's pace with the customer's pace. Sometimes a candidate will want to move a lot faster than a customer wants to move. So, it's about matching up timing and making sure that you pre-close candidates along the way as you're talking with them and keep them engaged and interested. While at the same time, working with marketers to make sure the manager is interested in moving at the same pace and ready to move forward at the same pace.
Q: What's your next big goal?
Wendy: To make Club! That's always my goal every year!
Q: What does Green mean to you?
Wendy: Green to me is bringing the entire company together. It's a feeling. It's an atmosphere. It's a little bit different for me because I work remote. So, I don't have to necessarily have to wear green every Wednesday, but it's not just the clothes we wear. It's the comradery with the rest of the company that we might not see on a daily basis, but we're still working under the same umbrella. That's what it means to me.
Please look forward to next week's profile of Molly Celestini, technical recruiter, Team Motown about her success as a recruiter and being a member of the Defenders of the Green.