At S3, we don't say no, we find solutions
By Alisha Dixon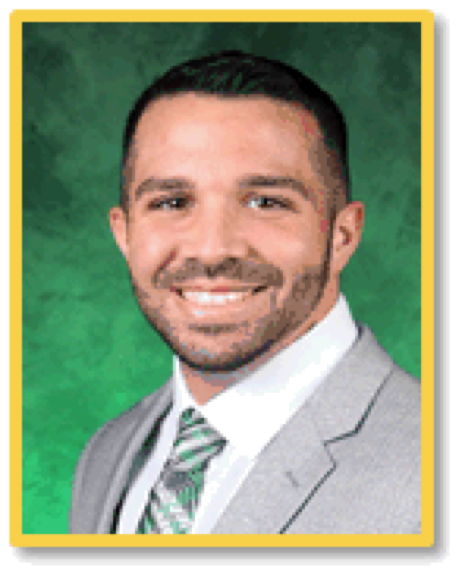 All Staff is a terrific event where the entire S3 family has a chance to come together and come away with renewed energy and attention to S3's four pillars and mission. Nashville-based Anthony Bordonaro, one of S3's Team Charmed newest account managers sat down with us to share his takeaways from our 2018 All Staff meeting, and what it's like to work at S3.
What have you taken away from your first All Staff?
What's the biggest lesson you've learned from working at S3?
Anthony: The biggest take away from All Staff was that at S3 we don't say no to anything.
It was almost immediately after All Staff that I was presented with a large opportunity
with a client that wasn't in our typical "wheelhouse" and not what we normally do.
But, I remembered Cindy's message from All Staff where she said, "We don't say no, we find solutions." Cindy's message really stuck with me and I went to work to be able to find a solution for the client. The difference is a lot of people and some other companies would just say that's not something they can do, but with S3, we work based on the clients' needs.
Why did you decide to work for S3?
Anthony: I've had experiences with larger sized firms and more boutique firms. I felt S3 really kind of fit in that perfect middle ground where we have the resources and the power of a larger firm, but with the ability to be customizable to our customers' needs like a boutique firm. I just felt it was good fit for my personal style and professional style.
What's it like to work for S3 and what has it done for you personally?
Anthony: I'm still new (started with S3 in June 2017). It's provided me with new opportunities that are the result of learning new things, developing new relationships and growth. I've grown a lot from just being able to learn from my fellow team members and different perspectives. I'm in one of the more unique situations because the rest of my team sits all over and it's just me here in Nashville. Although I physically sit alone, no one from any part of the organization, top to bottom, has ever made me feel like I'm by myself in any way. It's just great to be a part of team that's so strong and so committed to supporting each other that even if you physically sit alone, you are never truly alone.
How do S3's four pillars and your values align?
Anthony: Pretty closely! Two of them really stand out to me. I don't think you can be successful and happy in this industry if you don't want to make other people happy and successful. You must have a passion for changing someone's station in life. This could be by giving a consultant a new opportunity, creating an environment for more work-life balance or even with our customers by providing the resources they need to make their lives much easier. We really do have the ability to affect a lot of change, whether we see it or we don't. My background in charitable work directly aligns with S3's commitment to the community and how active we are. That is something I am extremely proud to be a part of.