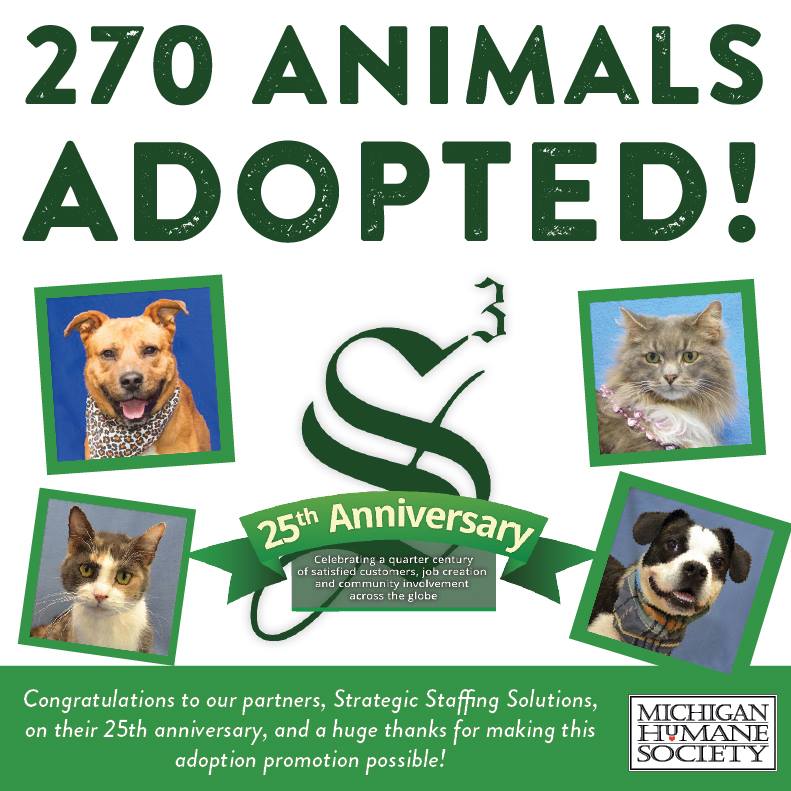 There's no place like home, especially for animals looking for new homes.
In celebration of Strategic Staffing Solutions' 25th Anniversary, adoptions were brought to the super-affordable price of $25 per animal.
Assuming all of the pets have the standard four legs, that is 1,080 legs that found new homes thanks to the program.
Earlier this month, before the $25 program, three cats – CTO, Green Bean, and Guinness – moved into the S3 corporate offices in Detroit.
In a recent profile in Hour magazine, Matthew Pepper, CEO of the Humane Society talked about both Cindy Pasky's and Paul Huxley's commitment to the organization.
The couple "is really passionate about animal welfare, but they feel it is not just an animal issue, it's a community issue," he told Hour. "Even more is their passion for the city. Their passion permeates everyone around them. It makes everyone believe."