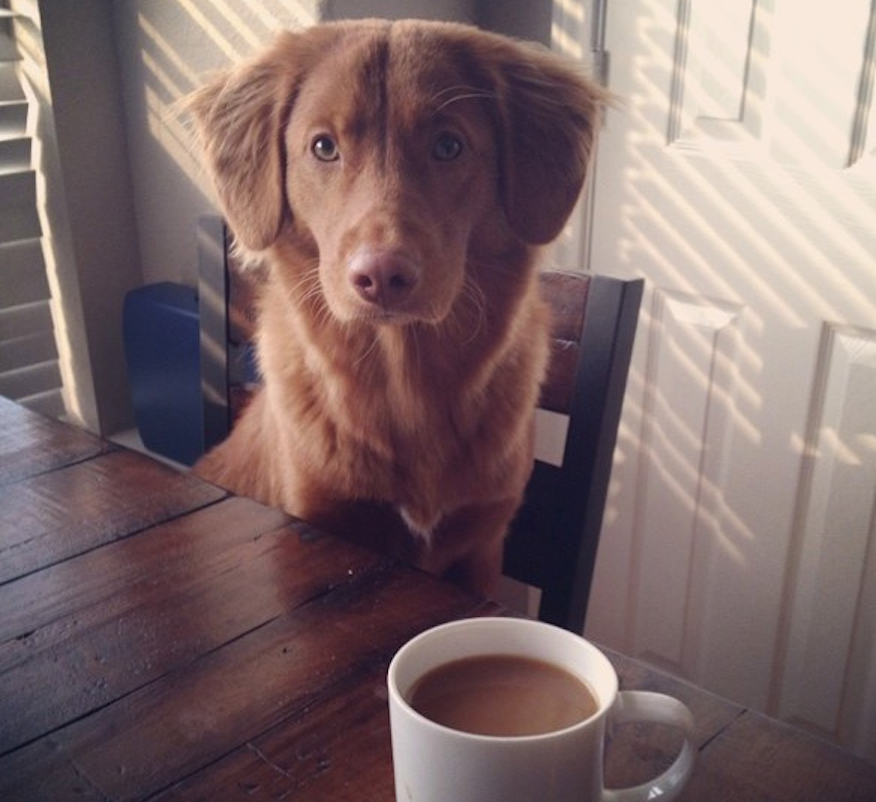 If you've ever spent a day at Strategic Staffing Solutions, you know we love our coffee … and if you look on the desks of our team members or at our well-loved pet planner, you know we love animals.
With that in mind, we will increase our ongoing support for the Michigan Humane Society through a new partnership with Grounds & Hounds Coffee Co. (G&H). Recently chosen as the exclusive coffee supplier to S3's Corporate and Detroit offices, G&H will direct 20 percent of S3's monthly fees to the Michigan Humane Society, the animal welfare organization selected by S3 to be the beneficiary of all donated funds.
"One of the core pillars of S3's community engagement is supporting animal welfare, and, with our Detroit office consuming over 45 pounds of coffee every month, our partnership with Ground & Hounds will certainly benefit the animals served by MHS. Partnering with Grounds & Hounds is one more example of how corporations can leverage their day to day investments to benefit the communities in which they operate," said Cindy Pasky, our CEO.
Here's a little background. Grounds & Hounds was founded in 2014 by Jordan Karcher, who built his company on his love for premium coffee and his compassion for abandoned animals in need of loving homes. One-fifth of all sales from G&H coffee are donated to selected animal rescue partners across the country, and thanks to their partnership with S3, the Michigan Humane Society will become the first organization in Michigan to benefit from G&H's sponsorship program.
"S3 is our first large corporate client in Michigan, and the Michigan Humane Society will also be our first donation recipient in the state," said Karcher, founder and CEO of Grounds & Hounds Coffee Co. "We are thrilled to establish a stronger presence in Michigan by working with a company that has been striving to make a positive impact in the Detroit animal rescue community for so many years."
We have been a community partner and major sponsor of the Michigan Humane Society for over a decade, also donating thousands of service hours annually and maintaining an active presence on the MHS Board of Directors. Currently, S3 Chairman Paul Huxley serves as vice chair of the MHS board and chair of its Hope is Building committee, supporting fundraising efforts for the organization's new Detroit facility.
"Strategic Staffing Solutions continues to be amazing partners and supporters of the Michigan Humane Society and a true voice for the animals of Southeast Michigan," said Matthew Pepper, president and CEO of the Michigan Humane Society.
S3 always makes an intentional effort to connect with partners whose priorities align with our efforts to cultivate and demonstrate good corporate citizenship. Entrepreneurship that combines animal welfare with a high-quality and socially responsible product is a model that we're very familiar with, and we're proud to support that in any way we can.