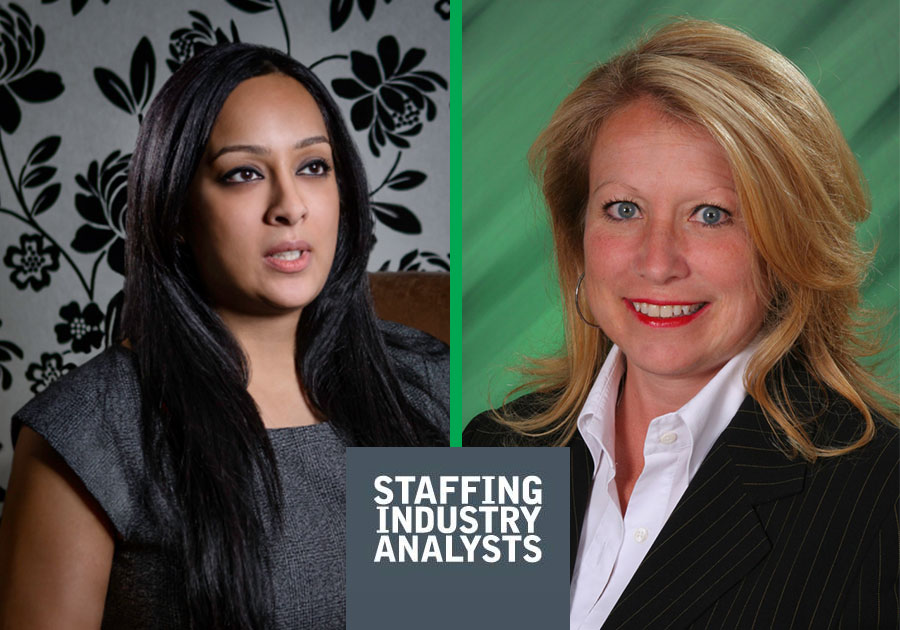 We have some very exciting news to share! Two of our S3 leaders have been honored by being included in the Global Power 100 – Women in Staffing.
Among the 100, there are policymakers, businesspersons, technologists, crusaders, leaders, etc., all wearing hats of different shapes and sizes. But there's one thing they have in common: A love for promoting and shaping talent.
However, only a very small number make it to boardrooms and positions of leadership. On average, women comprise only 6% of board seats at the 27 public staffing firms in the United States.
Strategic Staffing Solutions CEO Cynthia J. Pasky and S3 Gibbs CEO Farida Gibbs have both been placed on this powerful list.
In case you didn't know about Cindy or Farida, here's a little background.
Farida Gibbs is CEO of privately held, WBE certified woman-owned business Gibbs S3. A multi-award winner, Gibbs has been consistently recognized for her work and achievements. She was named Entrepreneur of the Year 2012 at the RBS Asian Woman of Achievement Awards; named Business Woman of the Year in 2013 at the British Muslim Asian Awards; and was listed among the Top 30 Most Inspirational Women Entrepreneurs in the City of London in 2015. Gibbs sits on the Mosaic Advisory Board founded by HRH the Prince of Wales.
Cynthia J. Pasky set ambitious goals when she founded Strategic Staffing Solutions (S3) in 1990. Over the ensuing years, the president and CEO transformed the startup into an international $264 million IT and business services company. S3 was named a top woman-owned business by Women's Enterprise Magazine and a top diversity-owned business by DiversityBusiness.com. The company was also recognized as a Cool Place to Work by Crain's Detroit Business and one of Michigan's Economic Bright Spots by Corp! magazine. In addition to serving on numerous boards, Pasky was named 2014 Executive of the Year by the Detroit Executives Association.